Slimes coming out on Steam 6/12!
---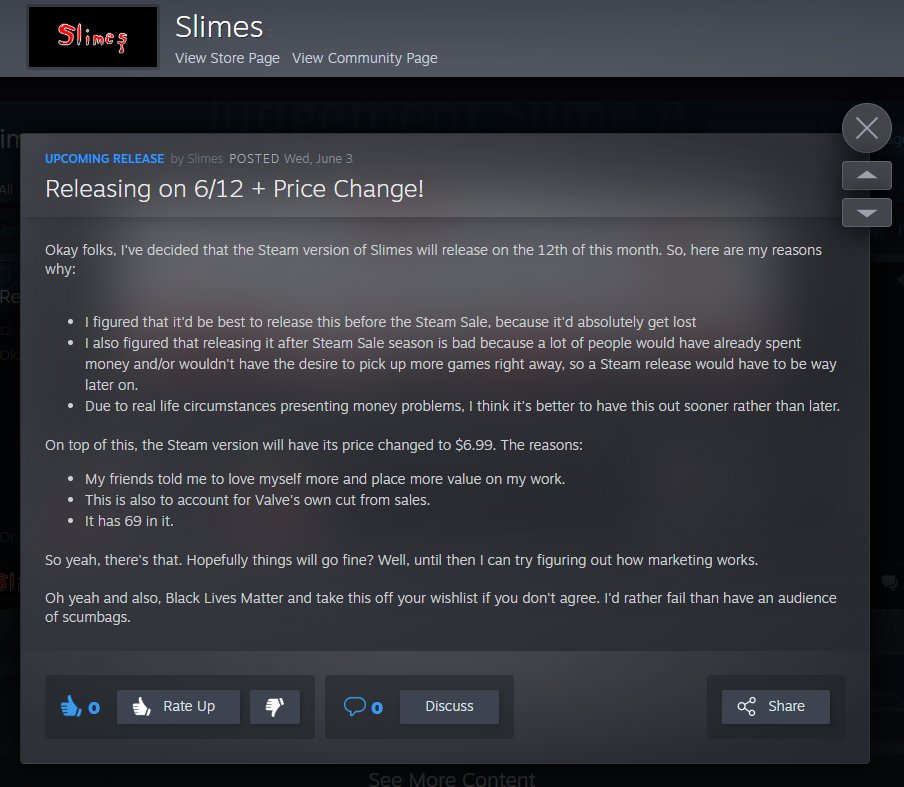 So uh, I kept forgetting to post this on itch because I'm kinda bad at this "marketing" thing. But yeah, Slimes is coming out on Steam on the 12th which is just (looks at calendar) three days from now. Whoops.
As detailed in the screenshot above, there's also going to be a price change. However, anyone that still paid $5 for the bonus PDF before this point are still entitled to steam keys.